Seed Testing Services
Testing Services
The seed lab conducts qualitiative seed analysis for growers, state and federal agencies, companies, and academic institutions. All testing is conducted in accordance with AOSA standards. Learn more about available tests and services below. Contact Lyubo Mahlev for more information.
An up-to-date price list for seed testing services is located here.
Viability Testing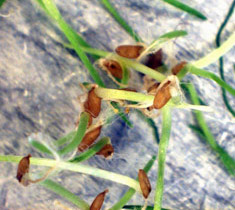 For most common crops, germination tests are performed with established protocol in controlled laboratory conditions. Reports are based on average percentage of germinated seed at the end of the standard time period.
Seeds of understudied or newly developed crops, such as native species, often require experimentation to discover the best way to evaluate viability. Dormancy research is conducted on selected species, particularly those of promising or feasible cultivation. Research includes a range of chemical applications, washes, stratification, scarification, or a combination of treatments.
A tetrazolium test is a chemical test that can be used to quickly determine viability of seeds, including highly dormant seeds that do not respond readily to germination procedures.
Purity Testing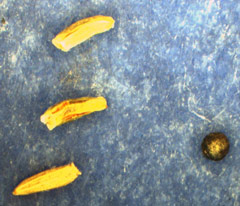 A purity test is conducted on a sample of a lot of seed to determine percentage of pure seed and other components in the lot. Components are recorded as pure seed, other crop seeds, weed seeds, and "inert" matter consisting of plant debris, insects, soil, rocks, or other material. Percentages are based on weight.
A noxious exam views a predetermined amount of a sample to reveal any presence and amount of restricted and prohibited noxious weeds. Reports are based on noxious weed seeds per pound.
Other Services
The seed laboratory also conducts grain moisture testing and seed counts to determine the number of seeds per gram or pound in a given seed lot.
The seed laboratory maintains reference material and an extensive herbarium of seeds from northern latitudes to aid in seed identification.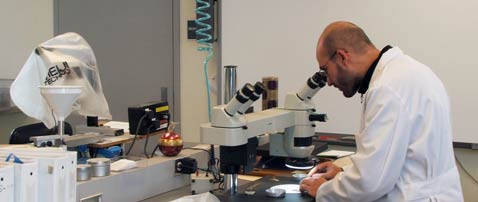 ---