Alaska Plant Materials Center
Serving Alaska's needs in the production of native plants and traditional crops.
PMC Programs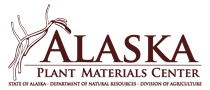 5310 S. Bodenburg Spur
Palmer, AK 99645
Phone: 907-745-4469
Fax: 907-746-1568

Mon. - Fri.
8 a.m. - 4 p.m.
Click Map For Directions
View Larger Map
Local Weather
Click Here for Detailed Weather Information
Welcome to the Alaska Plant Materials Center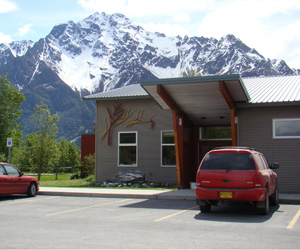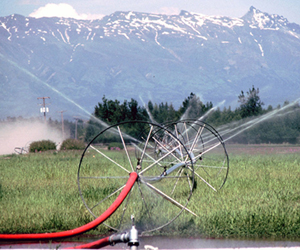 The 405 acre Plant Materials Center (PMC), near Palmer was established by the Alaska Legislature in 1972 to promote the state's agricultural industry. Grains, grasses, fruits, potatoes, shrubs, and trees are evaluated for the potential use in Alaska climates. Small quantities of these plant materials are released to Alaskan commercial growers who then increase the production of these materials and make them available for food, ornamental, and conservation purposes.
For more information on the individual Plant Materials Center programs please visit each program's webpages listed on the left or contact the Plant Materials Center directly.
What's New
The 2019 PMC Annual Seed Sale is here. Orders can be placed starting April 17 and will last throughout the growing season (September) while supplies last. Orders will be fulfilled on a first-come, first-served basis. The availibility list will be online on April 12.
Click here for the news release.
The 2019 Surplus Seed Potato List is now available. Click here for the list.