Alaska Plant Materials Center
"Serving Alaska's needs in the production of native plants and traditional crops."
Welcome to the Alaska Plant Materials Center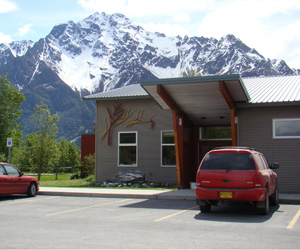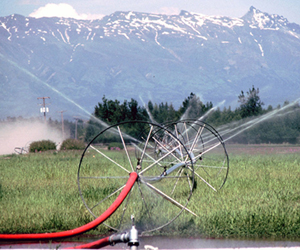 The 405 acre Plant Materials Center (PMC), near Palmer was established by the Alaska Legislature in 1972 to promote the state's agricultural industry. Grains, grasses, fruits, potatoes, shrubs, and trees are evaluated for the potential use in Alaska climates. Small quantities of these plant materials are released to Alaskan commercial growers who then increase the production of these materials and make them available for food, ornamental, and conservation purposes.
For more information on the individual Plant Materials Center programs please visit each program's webpages listed on the left or contact the Plant Materials Center directly.
What's New
Notice of a Public Review Draft Environmental Assessment for:
Anchorage Elodea Eradication Project.
The Alaska Department of Natural Resources (DNR), Division of Agriculture has written a Public Review Draft Environmental Assessment for the use of fluridone to control invasive Elodea in DeLong, Little Campbell, and Sand lakes in the Anchorage area. PROJECT NAME: Anchorage Elodea Eradication Project.
WRITTEN COMMENTS: Comments must be received no later than 4:00 p.m. Alaska Standard Time on June 15th, 2015. To ensure that your comments are considered in relation to this Public Review Draft Environmental Assessment, please include the project name at the beginning of your comment. To be considered, comments must be submitted in writing to the DNR Invasive Plant and Agricultural Pest Coordinator at the following address:
Heather Stewart
Alaska Plant Materials Center
5310 S. Bodenburg Spur
Palmer, AK 99645
Surplus Generation 0 potato seed is currently available to the public for $12/lb.
View the list of available varieties.
Email Brianne Blackburn for ordering information or phone 907-745-4469.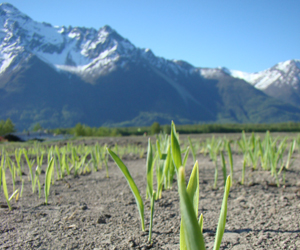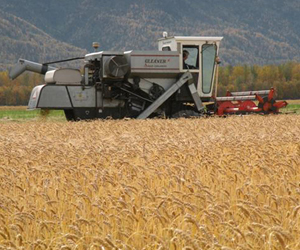 "DNR's mission is to responsibly develop Alaska's resources by making them available
for maximum use and benefit consistent with the public interest."
---