Alaska Plant Materials Center
Serving Alaska's needs in the production of native plants and traditional crops.
PMC Programs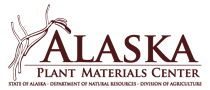 5310 S Bodenburg Spur
Palmer, AK 99645
Phone: 907-745-4469
Fax: 907-746-1568

Mon. - Fri.
8 a.m. - 4 p.m.
Click Map For Directions
View Larger Map
Welcome to the Alaska Plant Materials Center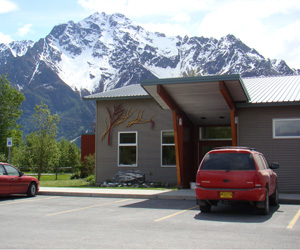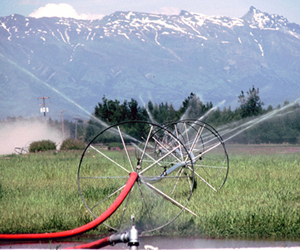 The 270 acre Plant Materials Center (PMC), near Palmer was established by the Alaska Legislature in 1972 to promote the state's agricultural industry. Grains, grasses, fruits, potatoes, shrubs, and trees are evaluated for the potential use in Alaska climates. Small quantities of these plant materials are released to Alaskan commercial growers who then increase the production of these materials and make them available for food, ornamental, and conservation purposes.
For more information on the individual Plant Materials Center programs please visit each program's webpages listed on the left or contact the Plant Materials Center directly.
What's New