Seed Testing Laboratory Fees and Forms
Part of the Plant Materials Center's mission is to make an appropriate supply of high quality seed available to growers, seed that is well-suited to Alaska's climate and soils that will produce economic benefits for the growers.
PMC Programs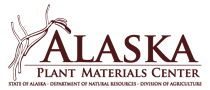 5310 S Bodenburg Spur
Palmer, AK 99645
Phone: 907-745-4469
Fax: 907-746-1568

Mon. - Fri.
8 a.m. - 4 p.m.
Click Map For Directions
View Larger Map
State of Alaska Seed Lab Fees
Click image below to enlarge.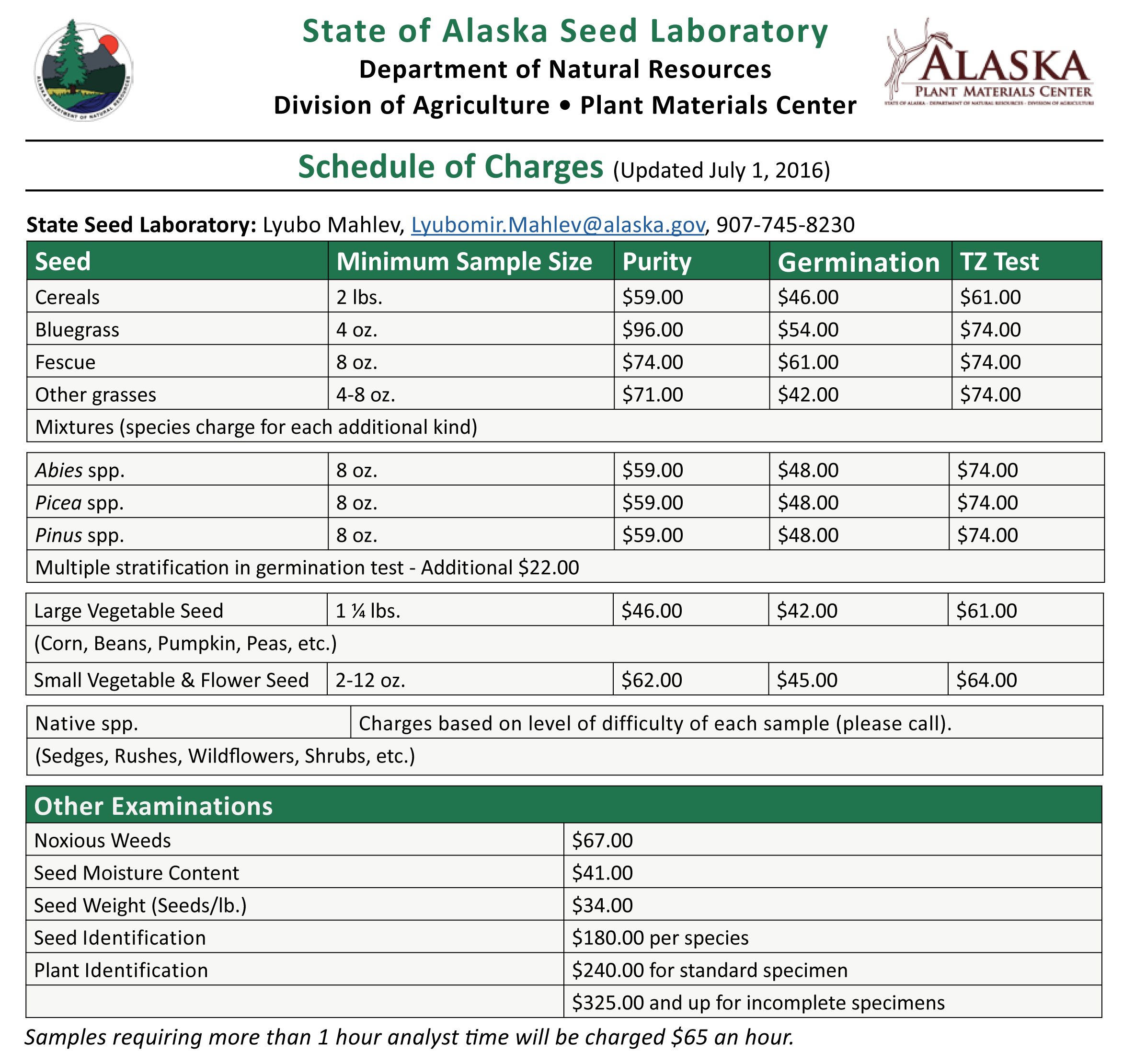 Seed Test Request Forms
To request a seed test, complete the Seed Test Request Form and mail it, along with your seed sample (in waterproof packaging) and payment to:
Deliver Immediately - Time Sensitive
Lyubo Mahlev
Plant Materials Center
5310 S. Bodenburg Spur
Palmer, AK 99645
For More Information Contact:
Lyubo Mahlev
Agronomist
907-745-8782