Invasive Plants and Agricultural Pest Management
Welcome to Alaska's Invasive Plant Program. Our program coordinates prevention, outreach and management strategies for invasive plant issues through collaboration with land managers, agencies, organizations and policy makers across Alaska. These efforts are guided by the implementation of our Strategic Plan and relevant noxious weed regulations and policies. Our goal is to help keep Alaska's pristine landscapes and natural resources free from impacts of noxious and invasive plants.
PMC Programs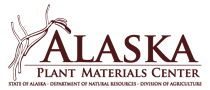 5310 S Bodenburg Spur
Palmer, AK 99645
Phone: 907-745-4469
Fax: 907-746-1568

Mon. - Fri.
8 a.m. - 4 p.m.
Click Map For Directions
View Larger Map
Weed Free Gravel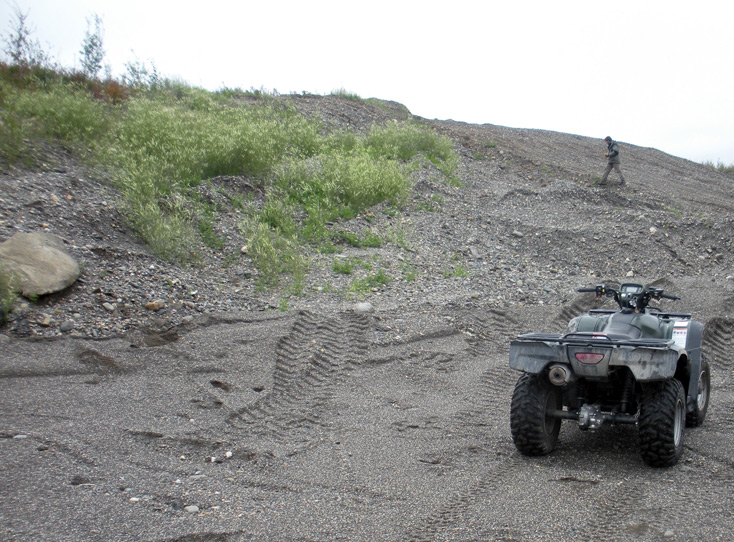 Since 2009, the Division of Agriculture has been coordinating efforts to research and prevent the spread of invasive plants via gravel in Alaska through the development of a weed free gravel certification program. This voluntary program aims at providing a weed free gravel product to land managers working in sensitive areas while also offering producers a way to certify materials for a value-added product.
The Weed Free Gravel Certification Program, structured much like the existing Weed Free Forage Certification Program, involves a coordinated inspection by trained personnel to document the material site does not contain any propagative parts of noxious or undesirable (listed) plants. A material site must be inspected twice per growing season to fully meet the standards with an exemption made for remote material sites that meet certain criteria.
In May 2012, the Weed Free Gravel Program officially got underway with the first inspector training. The inspectors met alongside the Weed Free Forage Inspectors at a training hosted by the Division of Agriculture and the Cooperative Extension Service. Inspector trainings will be held each spring and will be offered to new and recertifying inspectors. Though an inspector certification is valid for 5 years, we encourage attendance each year to keep up with program changes and to refresh your plant identification skills.
If you are interested in participating in the Weed Free Gravel Program, either as a producer or a buyer, please contact the Division of Agriculture or your local Soil and Water Conservation District.
Weed Free Gravel - Resources:
For More Information Contact:
Dan Coleman
Invasive Weeds and Agricultural Pest Coordinator
907-745-8721